Aussie Time Sheets & MYOB AccountRight API Payroll Integration
Looking for a simple to use timesheet system with seamless integration to MYOB AccountRight?
Aussie Time Sheets & MYOB AccountRight together provide a simple solution to control employee time and attendance and payroll. Manage, modify and approve timesheets and integrate with MYOB AccountRight to save time processing payroll.
All of this, and more, is available with our direct API Integration to MYOB AccountRight.
Aussie Time Sheets will automatically calculate multiple rates of pay per day and calculate daily overtime on each employee's timesheet.
You will no longer have to spend time to exporting a flat file to MYOB AccountRight for your timesheets. Now the API will transfer the data with only one click, saving you more time on payroll.  
ONE Click Payroll Export    
With ONE click send your employees timesheets from ATS to MYOB AccountRight for accurate payroll.
Accurate Time Tracking  
Automatically calculate employee time worked include daily overtime, shift loading rates, RDO's and allowances.  
Make Payroll Easy
Eliminate manual data entry from one system to another, ATS makes payroll easier and less stressful.
How it Works
Using our API connector app PaySync you can seamlessly integrate your timesheet data from Aussie Time Sheets to MYOB AccountRight for payroll. Export timesheets to MYOB AccountRight with one click. With 2 way integration available with our range of software packages, you can save time on all areas of payroll.
2-way integration features included with our range of software packages:
Pay Period Timesheets - including penalty rates, overtime and RDO's

Employee Leave - sync all leave types

Employee Leave Balances - annual leave balances

Sync Employee Details - including personal details, payroll number and more  

Sync Updates to Employee Details - bank account details, home address and more
Clear and compliant payroll - AccountRight 
Easily meet your Single Touch Payroll (STP) obligations.

Automatically calculate tax, leave and superannuation.

Doing payroll for a few employees is the same effort as 20 or more.

Run detailed reports on past pay runs, year-to-date activity, and more.

Securely pay all employees and Super in seconds, without leaving your account.

Cover all leave entitlements with zero limits.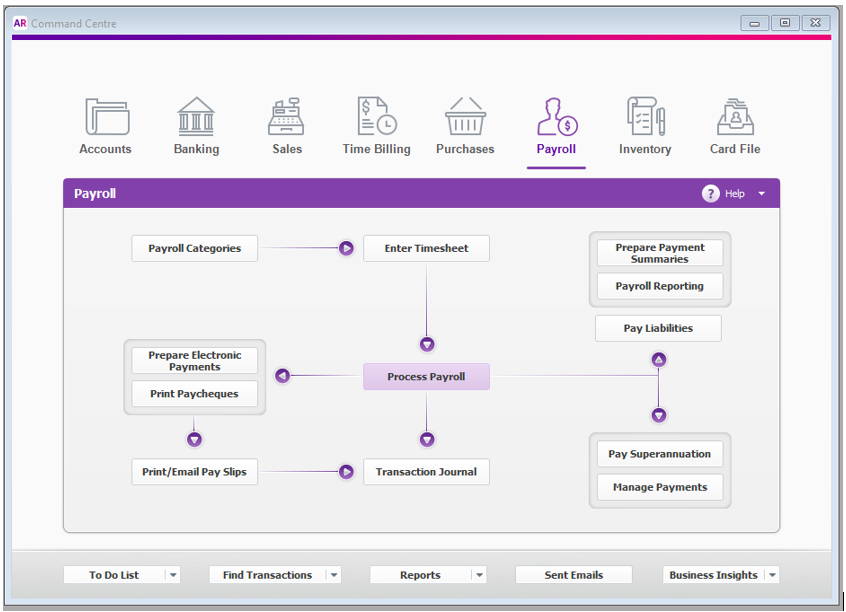 If you'd like to learn more about our API integration with MYOB, contact our friendly team today. Our Aussie Time Sheets team will also personally walk you through your first payroll export from our software to MYOB, so you can be confident when processing payroll.
Have an Aussie Time Sheets system and want to integrate with MYOB AccountRight- Buy PaySync Below!