Become connected with your Workforce
Aussie Time Sheets Workforce TNA
Features you & your Workforce will love!
Customisable
Intuitive Dashboard
Easy to interpret pie chart showing who is on, out and absent

Access from PC, tablet and mobile

Quickly view pending Leave Requests

Access daily exception reports
Manage your team effortlessly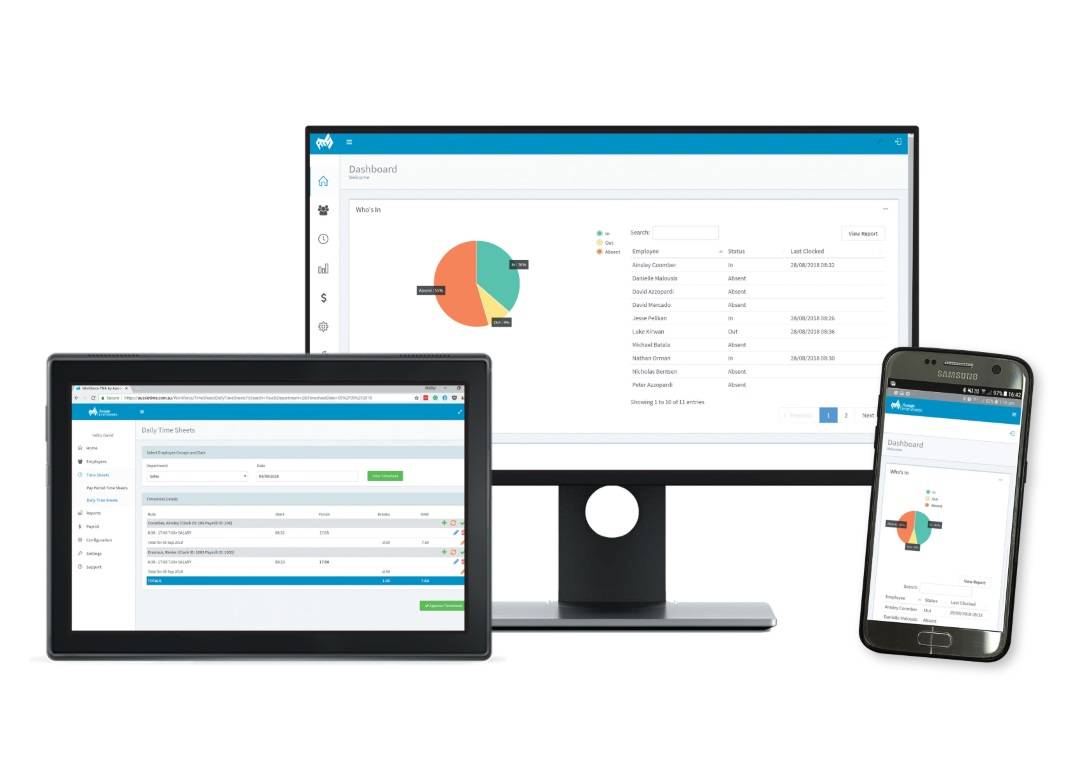 Track Employee
Leave Requests
Managers can easily track employee leave requests
Managers have the ability to approve and reject requests

Receive notifications when a request is submitted

View all requests on an employee leave calendar

Employee can request leave through Workforce TNA on a browser or app

Employees are notified of the status of their request via email
Keep on top of employee leave
2 Way Integration to Xero

2-way Integration with Xero means
Timesheets and Approved Leave are sent to Xero on demand

Create or change an employee in Xero and it automatically creates the employee in Workforce TNA

Terminated employees in Xero auto-archives the employee in Workforce TNA

Approved Leave in Xero pushes to Workforce TNA

All pay-codes push from Xero to Workforce on initial integration.

New pay-codes created in Xero can be pushed to Workforce TNA on demand
Seamless Integration with Xero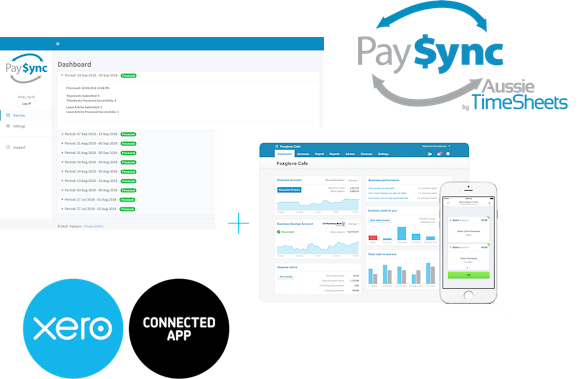 Easy to Use Employee
Mobile App
Employees can clock on and off from anywhere right from the app on their smartphone
Employees exact location is recorded

Employees can request leave right from the app and access leave balances

Cached clocking when the app is out of range that upload when back online

Free to download from App Store or Google Play Store
Features your team will love
Real Time Data Sync
with all devices
Transfer Data live and in real time between cloud connected time clocks and dedicated apps to Workforce TNA.
Ensure you always have the most up to date information on your timesheets

Multiple location functionality means you can install Workforce TNA across all locations

Access Workforce TNA anywhere anytime any device
Collaborate efficiently
Request your free Demo today

Enter your details below to find out more