7 Advantages of Aussie Time Sheets Premier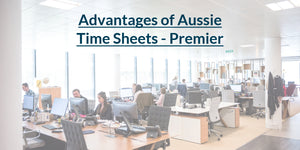 Our experienced support team will install the software system for you or perform the upgrade, or assist your IT Administrator. The SQL database will be installed to a local or cloud Windows Server. Client installations of Aussie Time Sheets Premier will all access the same shared data on your server. Installation of the SQL database and client application usually takes up to 2hrs by our team and includes training on the software.
Leave a comment
Comments will be approved before showing up.