Aussie Time Sheets - 2022 Sunshine Coast Business Awards Finalist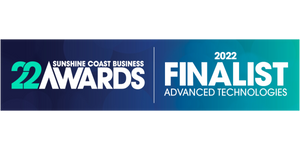 Aussie Time Sheets proudly represent the Sunshine Coast from Perth to Singapore and across to Christchurch. Our Queensland-developed software is used in businesses from small cafés to large coal mines and everything in between. When it comes to employee attendance, we are the experts in the time and attendance industry.
One hundred and twenty thousand employees rely on our software solutions, and we help businesses process more than 6.2 million weekly timesheets per year for payroll. Aussie Time Sheets are putting the Sunny Coast on the map as a growing technology and innovation hub.
We are honoured and so excited to announce that we are a finalist in this year's 2022 Sunshine Coast Business Awards!!!! 
This year we are in the Advanced Technologies category, and more than ever, we are focused on software development and creating high-value jobs in the region. Congrats to our amazing, hardworking team! Go Team ATS! 💙
The best of the best of Sunshine Coast businesses have been revealed as more than 140 finalists are named in 17 categories for the 2022 Sunshine Coast Business Awards. Check out the finalists for 2022 here.
Wish us luck at the finalists' ceremony!  
Leave a comment
Comments will be approved before showing up.
---
Also in Time & Attendance
The holiday season is a whirlwind for businesses, marking the busiest time of the year. To meet the skyrocketing demand, many employers turn to Christmas casual employees. While this approach can be a win-win for both employers and temporary staff, it is crucial to tread carefully through the legal landscape.
Biometric systems are commonplace in workplaces, ensuring the safety of employee data has become paramount. With its commitment to best practice security measures, Aussie Time Sheets sets an exemplary standard in protecting employee data
Contactless timekeeping has become a crucial preventative measure to take during the cold and flu season. By implementing a contactless timekeeping system, you help to save time, reduce the risk of absenteeism, and protect your employees from contagious illnesses.