Cloud based time and attendance: Aussie Time Sheets make it easy with our latest updates.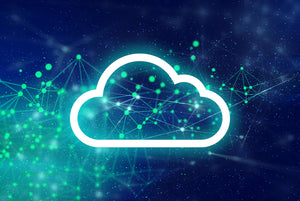 Aussie Time Sheets are excited to share our latest updates with you. We've upgraded our ATS Basic offering and enabled cloud clocking and live pay sync. ATS Premier has been updated too, so if you're running an older version be sure to reach out to us and make the switch. Enjoy the benefits of fully-hosted cloud based clocking and more.
ATS Basic, upgrade to cloud clocking today for live data sync of clock data!
Take your time tracking to the next level with our brand new cloud clocking feature. This feature allows for immediate syncing of payroll data, ensuring that you have the most up-to-date information. ATS Basic also integrates directly with over 50 leading payroll providers. Including; Xero, MYOB, Quickbooks, Attache, WageEasy, and more.

Ready to upgrade? Raise a support request today >> HERE
ATS Premier can now be fully cloud hosted
If you haven't updated to the latest ATS Premier now is the time to make the switch. Our Premier feature has been updated to use the latest web version, and can now be totally cloud hosted. This means that you'll have access to all of your information from anywhere, at any time. 
Contact us today to book your upgrade >> HERE
Updates
New Rules for Casuals in the Agricultural Industry
Our Workforce TNA feature now has new calculation rules in place for casuals in the agricultural industry, as well as custom lists and filters for scheduling to help with rostering specific roles. 
To learn more, log a support ticket. >> HERE
API Connectivity with KeyPay, Employment Hero, Quickbooks, PayFocus, and MYOB Advanced.
Our PaySync feature is soon to be released with two-way API connectivity with KeyPay, Employment Hero, Quickbooks, PayFocus, and MYOB Advanced. If you're interest please follow the lik below to register your interest and get connected as soon as it's released.

Get notified, reach out >> HERE
Benefits of Cloud based time and attendance systems
A cloud-based time and attendance system is a modern solution that offers businesses numerous benefits, particularly when it comes to tracking employee work activity. Integrating with popular payroll software systems, these solutions provide a streamlined and convenient way to manage and record employee hours. With the increasing use of cloud technology, businesses are able to access the system from anywhere, at any time. For our clients this leads to improved efficiency and accuracy, as well as a reduction in manual data entry and errors.
In addition, real-time monitoring of employee attendance and labor costs allows managers to make informed decisions and identify areas for improvement. Overall, a cloud-based time and attendance system with payroll integration provides businesses with a reliable and efficient solution for managing employee work activity and labor costs.
Not already with Aussie Time Sheets? Connect with us today and we'll offer you the best time and attendance solution for your business.
Contact https://aussietimesheets.com.au/pages/contact-us 
Leave a comment
Comments will be approved before showing up.
---
Also in Time & Attendance
The holiday season is a whirlwind for businesses, marking the busiest time of the year. To meet the skyrocketing demand, many employers turn to Christmas casual employees. While this approach can be a win-win for both employers and temporary staff, it is crucial to tread carefully through the legal landscape.
Biometric systems are commonplace in workplaces, ensuring the safety of employee data has become paramount. With its commitment to best practice security measures, Aussie Time Sheets sets an exemplary standard in protecting employee data
Contactless timekeeping has become a crucial preventative measure to take during the cold and flu season. By implementing a contactless timekeeping system, you help to save time, reduce the risk of absenteeism, and protect your employees from contagious illnesses.