Aussie Time Sheets Frequently Asked Questions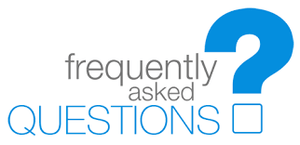 Finding the right time clock to suit your business needs can be tricky. Aussie Time Sheets take the time to ensure that each customer is receiving the right time clock for their business requirements. We have taken the time to answer some of your frequently asked questions about employee time clocks.
Q- What is the difference between the Cloud based uAttend system and the ATS windows based software system?
A- This is where the data from your time clock will be stored. uAttend is cloud based with your employee data stored in the cloud allowing access from anywhere, anytime from any device. The ATS software is windows based and the software is installed on a single user PC, from where the data can then be accessed.
Q- What is the difference between the ATS licence types?
A- Our ATS windows based time clocks have 2 license type options. An annual licence type giving you access to ongoing updates and version releases and a lifetime licence type giving you access to the current version of software.  
Q- My employees have security concerns about their fingerprints being stored on the device....
A- For employees concerned about safety, these systems can assign identifiers to an anonymous set of numbers, meaning third-parties cannot connect fingerprints with employee information. The fingerprints are not actually stored, but rather rely on multispectral biometric capturing technology which captures the fingerprint characteristics and records this as a numeric string. The encryption is a one-way algorithm and cannot be reversed.  
Q- Can I generate reports for payroll?
A- Yes, we work with some of the world's leading payroll software companies integrating both systems to create automatic payroll processes. Integrations include Xero, MYOB, Quickbooks, Attache, Unipay, Reckon, Sage micropay, Wage easy. Not the payroll system you use, we can integrate with most just ask.
Leave a comment
Comments will be approved before showing up.
---
Also in Time & Attendance
The holiday season is a whirlwind for businesses, marking the busiest time of the year. To meet the skyrocketing demand, many employers turn to Christmas casual employees. While this approach can be a win-win for both employers and temporary staff, it is crucial to tread carefully through the legal landscape.
Biometric systems are commonplace in workplaces, ensuring the safety of employee data has become paramount. With its commitment to best practice security measures, Aussie Time Sheets sets an exemplary standard in protecting employee data
Contactless timekeeping has become a crucial preventative measure to take during the cold and flu season. By implementing a contactless timekeeping system, you help to save time, reduce the risk of absenteeism, and protect your employees from contagious illnesses.