The Advantages of Cloud Database Hosting your ATS Premier Software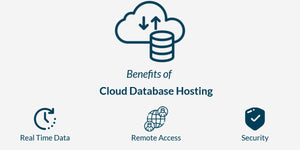 Cloud Database Hosting Aussie Time Sheets Premier
This article will explore the advantages of cloud database hosting and the benefits for your business.   

Cloud database hosting is perfect for managing multiple sites and locations and allows you to use ATS Premier across multiple sites without needing a server. All that is required is a primary windows PC that will control the employee's time clocks.   

The benefits of Cloud Database Hosting for ATS Premier are:  

Backup Your Data to the Cloud

 

No More In-house Servers

 

Remote Access Made Easy

 

Cost-Efficient  

 

Real-Time Data  

 

Secure Cloud Database and daily Backups

 
The overall advantages of cloud database hosting are flexibility, remote access, disaster recovery and security.   

The overall cost of cloud databases can be less than upgrading your existing onsite server capabilities, reducing administrative and IT costs. Your business can take advantage of the flexibility as they have no inherent restrictions on their ability to expand. Your business can take advantage of any improvements, making scaling and managing your database more accessible.   

Having the ability of a cloud database that can be accessed and used from a remote location or multiple sites can be a huge advantage as your business expands or your teams become remote. Cloud databases offer a reliable platform with built-in redundancy and 24/7 uptime. Database experts support them to ensure disaster recovery is measured in minutes or hours, not days, which may be the case with onsite servers. Cloud databases offer comprehensive security, which is more robust than onsite servers.   

We utilise the Microsoft Azure cloud database hosting, which is only located in Australian datacenter's and includes daily backups to the primary and secondary Australia Datacenter.   

Eliminate the time-consuming tasks of configuring and managing a physical server and SQL database.   

Please contact our friendly team if you would like pricing or further information on our cloud database hosting option for ATS Premier.   
Leave a comment
Comments will be approved before showing up.
---
Also in Time & Attendance
The holiday season is a whirlwind for businesses, marking the busiest time of the year. To meet the skyrocketing demand, many employers turn to Christmas casual employees. While this approach can be a win-win for both employers and temporary staff, it is crucial to tread carefully through the legal landscape.
Biometric systems are commonplace in workplaces, ensuring the safety of employee data has become paramount. With its commitment to best practice security measures, Aussie Time Sheets sets an exemplary standard in protecting employee data
Contactless timekeeping has become a crucial preventative measure to take during the cold and flu season. By implementing a contactless timekeeping system, you help to save time, reduce the risk of absenteeism, and protect your employees from contagious illnesses.