Best Time Clock for a Small Business
Best Time Clock for a Small Business
Looking for an employee time clock for your small business? 
Aussie Time Sheets is your one stop shop for employee time clocks and time sheets software. Order online today or call our friendly team to chat about the best system for your small business.  
Our focus is to save your business both time and money with our employee time clock system. Automatically calculate your employees hourly rate, hours worked, leave and overtime without hassle. We offer the easiest, most cost-effective time clock solutions that integrate seamlessly with your preferred accounting software. Remove messy, disorganised paper time sheets and employee time the easy way. 
The top 3 reasons to invest in a time clock for your small business.
A time clock can save the business owner hours each week.

A time clock helps to keep track of your employee work hours and automate you time sheets process.

Our Time clocks are affordable & simple to use for your employees.
Our time and attendance solutions and time clock hardware is best for small businesses with 5 to 50 employees.
Employees are one of the biggest investments for a business owner, from calculating work time, deducting lunch breaks and manually processing payroll. We have a solution that can simplify this manual process, with our time sheet software you will no longer have to manually calculate employee's work hours.
Our time clocks are affordable, saving you time and money and over time will generate a positive return on your investment for your business. The system records your employees start and finish times ready to upload to your time sheet software for approval then easily exports all completed employee time sheets to your current payroll application ready for you pay process. Australian operated businesses must comply with the Fair Work Act 2009 and keep sufficient records for employee hours worked.
Why not let Aussie Time Sheets help you find a time clock solution that will suit your business, so you can focus on company goals. Check out our range of time clocks available to order online today. 
Leave a comment
Comments will be approved before showing up.
---
Also in Time Clocks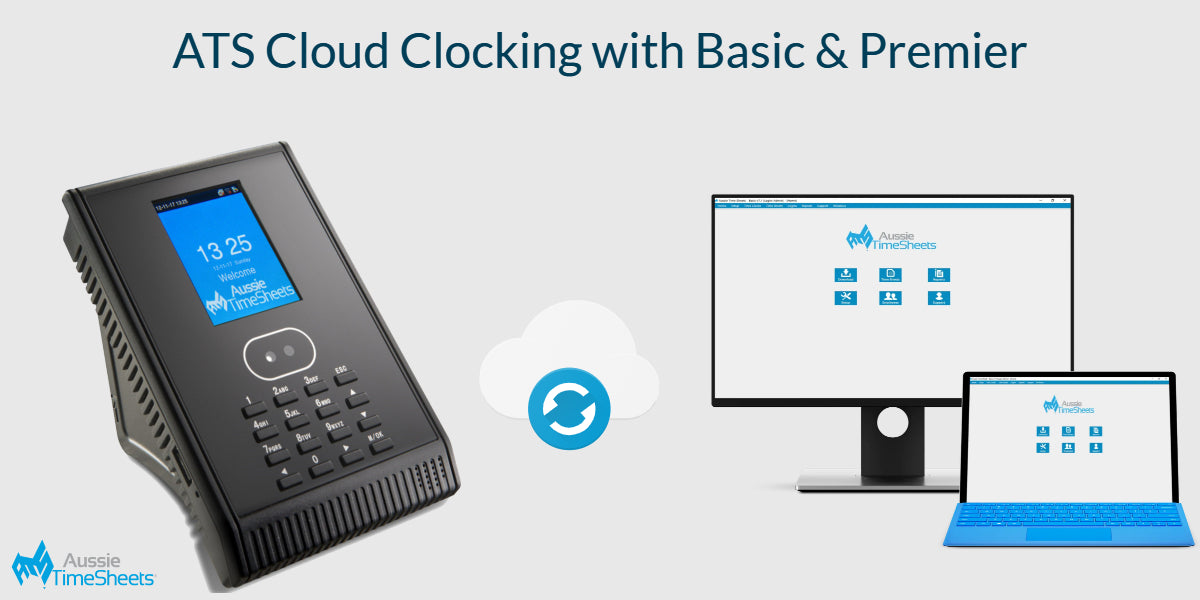 Aussie Time Sheets Basis & Premier now have an excellent new feature, Cloud Clocking!  You can now easily sync all your time clocks to your software from anywhere in Australia. Employees can clock from remote sites with all the times syncing back to your software. 
All your frequently asked time clock questions. Discover what time clock software is, what the best time clock app is and how Aussie Time Sheets software can help you with our software systems.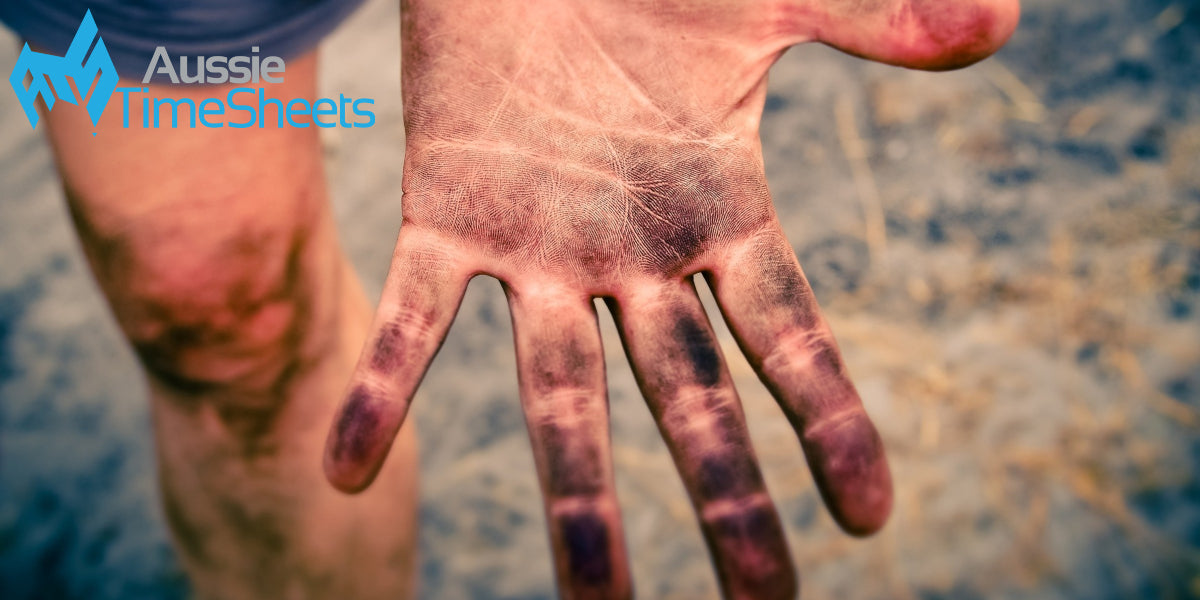 Our Aussie Time Sheets Fingerprint Time Clocks feature the latest fingerprint technology to ensure your employees can clock on and off quickly, easily and accurately at any time of day, no matter what industry you work in. Learn how fingerprint technology can revolutionize the way you manage time and attendance.