Frequently Asked Time Clock Questions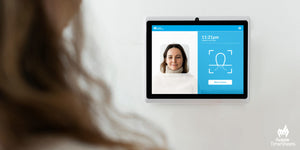 Frequently

 

Asked Time Clock Questions
All your frequently asked time clock questions. Discover what time clock software is, what the best time clock app is and how Aussie Time Sheets software can help your business save time and money on employee timesheets and payroll. 
What Is Aussie Time Sheets?
Aussie Time Sheets is our brand of employee time and attendance software. The Aussie Time Sheets software has been designed to work for your business to automate timesheets and streamline to your payroll software. Our companies primary focus is helping clients spend less time on employee attendance and payroll.

Aussie Time Sheets software application is simple to use and accurately records timesheets for your employees. We offer solutions to suit every business and budget, from small businesses to national enterprises.
What Is Time Clock Software?
Time Clock software collects data from your time clock for generating employee timesheets and calculating the hours collected. You can produce and print different reports in CSV or pdf file format from your time clock software. Aussie Time Sheets software helps business save time, reduce data processing and streamline with your payroll software for easy payroll processing.
What Is the Best Time Clock App?  
Our Aussie Time Clock App installed at the workplace as a time clock kiosk for employees to use when clocking in and out. With the latest facial recognition technology, the time clock app is fast and easy for employees to use. Download the app to your Lenovo Android-based tablet.   
Do you need a time clock app for your employees working remotely? Check out Workforce TNA which includes the My Workforce employee app. Employees install the app on their smartphone, which they can use to clock in and out at any time. Capture their start and finish times and location. 
What Is The Best Time Clock App For A Small Business

? 

 
Aussie Time Clock Kiosk App is best for small businesses with features allowing for growth.   
Aussie Time Sheets helps business save time and money when it comes to employee attendance. We help employers track employee time, automate timesheets and integrate with your payroll system to streamline employee time and attendance. To find out how much time and money you save with an automated time clock solution, calculate your return on investment with our handy ROI calculator.
Does The Aussie Time Clock Kiosk App Track Location? 

 
How Many Employees Can Use The Time Clock?
We offer a suite of software packages for business with less than ten employees up to thousands of employees. You can find all the features you are looking for in one of our software packages. To compare the features offered, visit our Aussie Time Sheets Software features compared page. Still not sure or want to chat about your requirements, call us on 1300309339.
What Is The Pricing? 

 
Our suite of software packages ranges in price to meet all different budgets and sized companies. If you would like to request an obligation free quote, you can contact us here.
How Does The Aussie Time Clock Kiosk App Work? 

 
At the start and end of each shift, employees approach a tablet that can either be wall-mounted or handheld to verify with facial recognition. Employees can accurately and reliably clock on or off in seconds. Facial recognition will eliminate 'buddy punching' and 'time fraud'. The captured times flow directly into your Aussie Time Sheet software, automatically applying breaks, rounding and award calculations, ensuring employees get paid accurately. 
How Can I Check & 

Capture Employee Temperatures

?
Our time clocks work with our new body temperature detection device, which provides an effortless way to capture employee temperatures. When your employees start and finish work, their temperature is taken and automatically recorded.   
Need to take it up a step? Workforce TNA offers in-app notifications on temperatures recorded in real-time. Easily manage workplace safety by recording your employees' temperature as part of your attendance capturing. Our ProFace-X Temperature Detection clock, coupled with our Workforce TNA software, records, reports, and lets you know of all employee's temperatures taken. Access the data you need and quickly generate reports for compliance requirements.  
Check out our blog to find out more about capturing and recording employee temperatures in the workplace for health and safety.  
For more information about our timesheet software and time clock app, call Aussie Time Sheets today on 1300 309 339.

 
Leave a comment
Comments will be approved before showing up.