Top 3 Employee Time Clocks for Small Businesses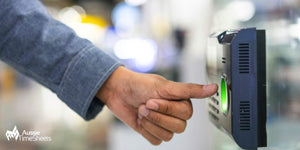 Top 3 Employee Time Clocks for Small Business
When a business has 10 employees or more it is time to implement an automated timesheet system to help you save time and money. Small businesses makeup 96% of Australian companies and employ around 4.5 million people which is half of the Australian workforce according to COSBOA.
Manually entering employee time cards is a thing of the past, an automated solution is designed to automatically calculate hours worked, deduct lunch breaks, calculate overtime hours, and setup parameters around scheduled shifts. These systems will give you control over modifying and editing of the time sheets and produces a daily exception report, pay period timesheet reports and payroll reports.
With such a large range of time and attendance solutions available on the market it is hard to know where to start, so which is the best time clock for you? Time clocks collect data in several different ways, including via punch cards, magnetic swipe cards, bar codes, PINs and biometrics, such as fingerprints or facial recognition. We have taken the time to put together a list of the top 3 automated time clock systems available now in Australia.
Biometric time clocks with recognition technology are now widely available and more cost-efficient and affordable than ever. If your business is struggling to remove buddy punching from your labour force, investing in a biometric time clock will provide you with more accurate workforce data.
The software will take data recorded through the employee time clocks over the internet and save it to a pc or cloud-based storage. The software can be integrated with your payroll application allowing you to export employee time data seamlessly. This eliminates the need for manual timesheets or punching manual time cards. It reduces payroll error, minimises the need for manual entry of data and significantly reduces the time managers spend resolving employee payroll discrepancies and complaints.
Facial Recognition Time Clock 
Featuring the latest technology in employee time clocks, the Face Scan device is extremely reliable and fast to use. Simply just look at the device and it will clock on and record the time logged, there is no need to touch it. The device stops employees clocking on for each other, and is perfect for work environments that leave fingerprints damaged or very dirty. The data from the clock is then sent to a cloud-based or windows based timesheet application for editing, reports, and payroll. 
Fingerprint Time Clock
The fingerprint time clock is the best way to eliminate time theft through employees buddy punching. Buddy punching refers to one employee clocking in or out for another, biometric time clocks are often used to verify who is performing the action. The Fingerprint time clock is perfect for businesses with 50 to 100 employees who want a system to automatically calculate work time. The software will take data recorded through the time clocks and save it to a pc, server or cloud-based storage. 
Proximity (RFID) Time Clock
A Proximity Card Clock makes clocking on for work easy, with a RFID Proximity contactless sensor. Employees simply wave their card or tag past the front of the clock and their time is recorded. This device can ensure that all employees are logging all their time worked and sufficient records are kept for all employees. This system is a simple and easy way to automatically record start, finish & break times for employees. The proximity card device is best suited for companies with 5-10 employees. Employees time logged is instantly sent to a cloud-based or windows based timesheet application for editing, reports, and payroll. 
Implementing the right time clock system for each business is important and not every system will suit the same business.  Aussie Time Sheets offer a range of different solutions, all with unique advantages and functionality.  Their friendly team can talk through your time clock requirements and recommend the best solution to suit your needs along with an obligation free quote.
Offering solutions to Australian businesses in Brisbane, Sydney, Melbourne, Hobart, Adelaide, Canberra, Perth, and Darwin.  With customers Australia-wide, they provide excellent advice and great after sales support.
Give Aussie Time Sheets a call today to talk through your requirements and employee time clock options for your business.  Phone 1300 309 339 or email sales@aussietimesheets.com.au 
1 Response
Leave a comment
Comments will be approved before showing up.
---
Also in Time Clocks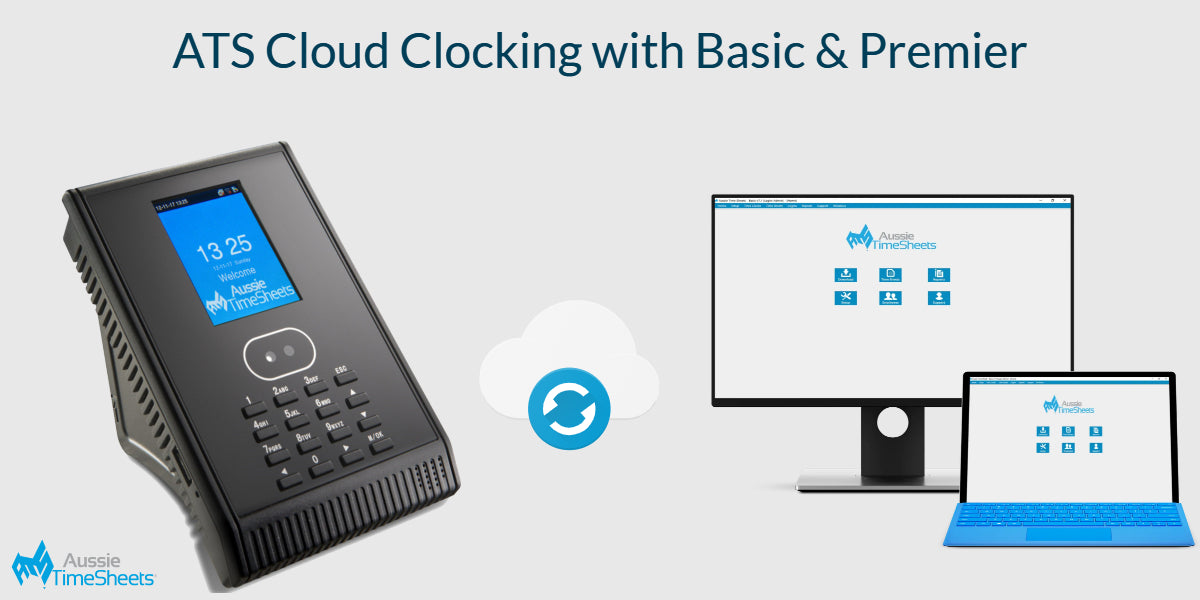 Aussie Time Sheets Basis & Premier now have an excellent new feature, Cloud Clocking!  You can now easily sync all your time clocks to your software from anywhere in Australia. Employees can clock from remote sites with all the times syncing back to your software. 
All your frequently asked time clock questions. Discover what time clock software is, what the best time clock app is and how Aussie Time Sheets software can help you with our software systems.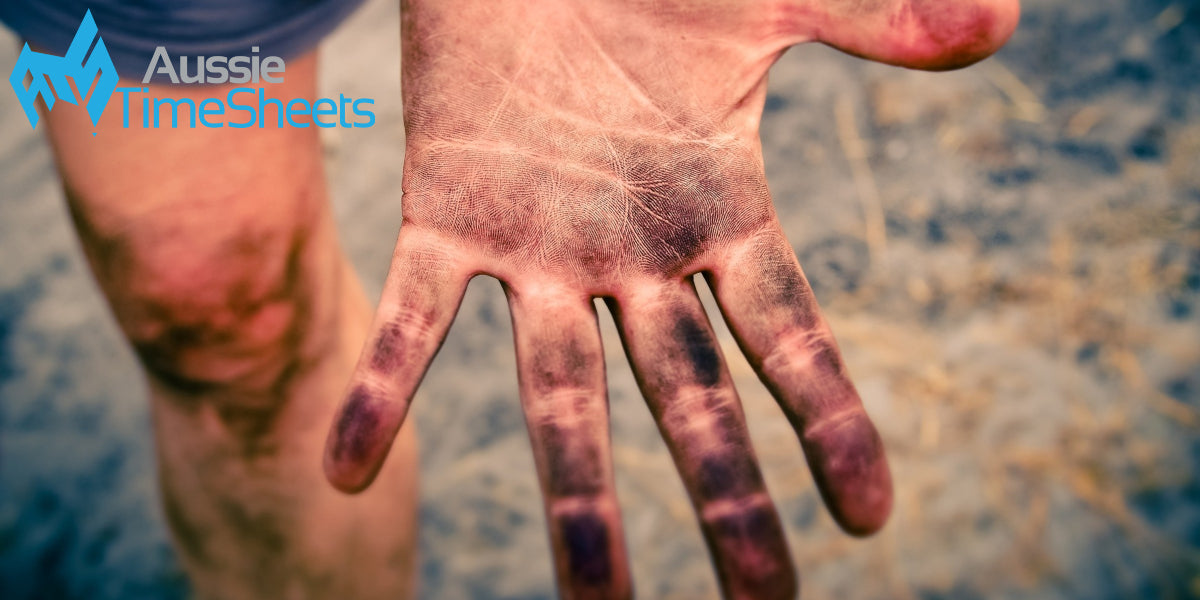 Our Aussie Time Sheets Fingerprint Time Clocks feature the latest fingerprint technology to ensure your employees can clock on and off quickly, easily and accurately at any time of day, no matter what industry you work in. Learn how fingerprint technology can revolutionize the way you manage time and attendance.