Top 5 Employee Time Clock Systems in Australia

by David Azzopardi
Searching for a new employee time clock system?  If you've been searching the web you would've found there is quite a range out there.  You'll find a lot of systems that aren't in Australia, and quite a few time clocks on eBay that don't meet Australian Standards.
With over 75% of Australian businesses having under 20 employees, most systems cater to this market.  Once a business has over 20 employees then they may be looking for something a bit more robust and versatile.
We've taken the guess work out of finding your new employee time clock system, and put together the best 5 employee time recording systems available in Australia right now:
This is the best system for someone who wants a no-fuss system and wants to scrap the messy, hand-written time sheets.
Key Features:
The first level of automated time recording
Prints employees start/finish times on a time card
Great for under 50 staff
Can print in red for late start/early finish
Very affordable time card accessories: time cards, card racks and ink ribbons
Perfect system for the under 50 employees business who wants a system to calculate time sheets and have that data go to a windows PC for reporting.
Key Features:
User-friendly, Aussie Developed, windows software to calculate your time sheets
Choice of Swipe Card/Tag, Fingerprint or Face Scan time clocks
Have multiple time clocks connected to the one software installation
Use USB stick or Network to transfer data to the software
Up to 3,000 staff can use a single time clock
Has all the great features you can only get in a web-based system. Best for sites requiring remote access to software, staff who work remotely, access to live data. 
Key Features:
Cloud system, no software to install or maintain.  Access your timesheets from anywhere.
Choice of time clocks, Swipe Card/Tag, Fingerprint, Face Scan clocks.
Clock on using a webpage, phone app or time clock
Plug'n'play installation and setup, be up and running quickly
iPhone/Android apps included
LIFETIME support included
LIFETIME replacement warranty on time clocks
No contracts, pay as you go
Have over 50 employees?  Looking for a more professional or enterprise level system that can handle the complexities of your awards and payroll integration?  Then Focus is for you.
Key Features:
Comprehensive time & attendance system, built on an SQL database
Complex award interpretation, with complex time calculation options
Calculate up to 40 different paycodes per employee
Integration with leading payroll software providers
In-built rostering module
RDO and TOIL tracking.  Penalty rates, Allowances and Loadings
Multi-User Windows Application, with full permission based logins
Optional modules include: Workflow - Automated Reporting Module, Focus 5 - Web Module with Employee Self Service
Choose from a range of time clocks including RFID Card/Tag, Fingerprint and Face Scan time clocks.
We've recently added a sixth system to our software range. Workforce TNA an Enterprise level system design for Australian businesses. Perfect for employers with thousands of employees across multiple locations. Are you looking for a solution to record employee time and attendance, schedule shifts, calculate multiple award rates and export payroll data seamlessly? Then Workforce TNA is the system for you.

Key Features:
Clocking in using Facial Recognition, Fingerprint or Proximity card Clocks
App clocking for employees working remotely
Local hosting on-premise using your existing I.T infrastructure
Configure multiple pay codes for easy award interpretation
Manage employee leave requests and scheduled leave
2-way integration with Xero, Unipay and MYOB AccountRight & Essentials
My Workforce TNA employee app includes self-service features
Local hosting on-premise using your existing I.T infrastructure
So there you have it!  A brief run-down on the best 5 time clock systems available in Australia right now. We now offer 6 time clock systems with the recent release of our latest software addition Workforce TNA.
Would you like some more information on any of these systems?  Want to chat about which one might suit you best?  Simply fill in our Contact Us form below or click to Live Chat with one of our friendly sales team today!
2 Responses
Leave a comment
Comments will be approved before showing up.
---
Also in Time Clocks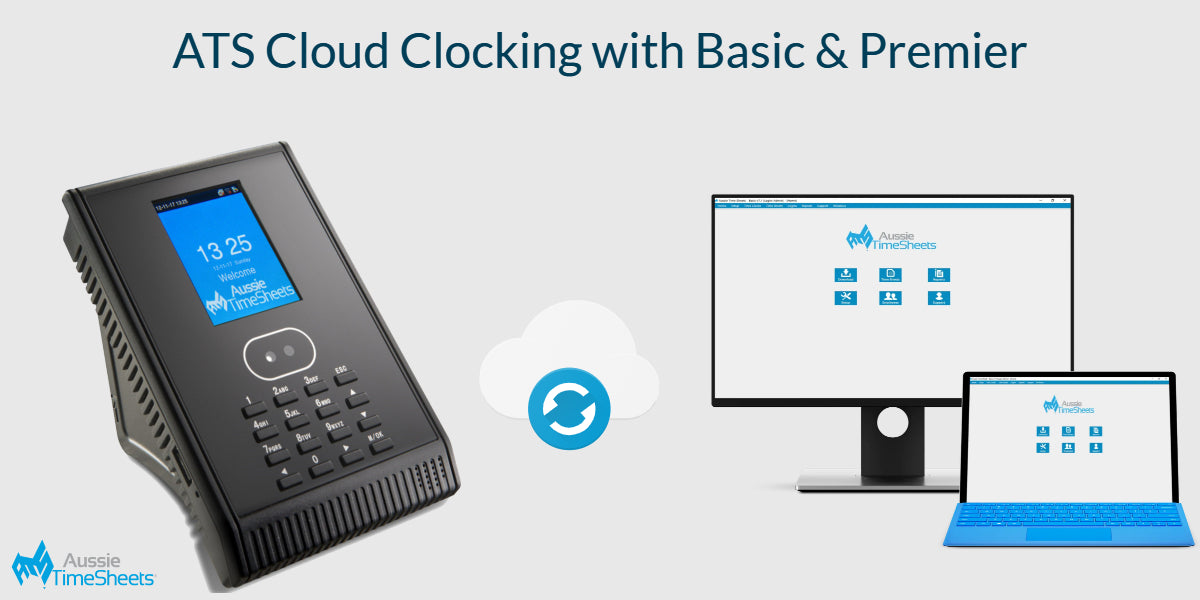 Aussie Time Sheets Basis & Premier now have an excellent new feature, Cloud Clocking!  You can now easily sync all your time clocks to your software from anywhere in Australia. Employees can clock from remote sites with all the times syncing back to your software. 
All your frequently asked time clock questions. Discover what time clock software is, what the best time clock app is and how Aussie Time Sheets software can help you with our software systems.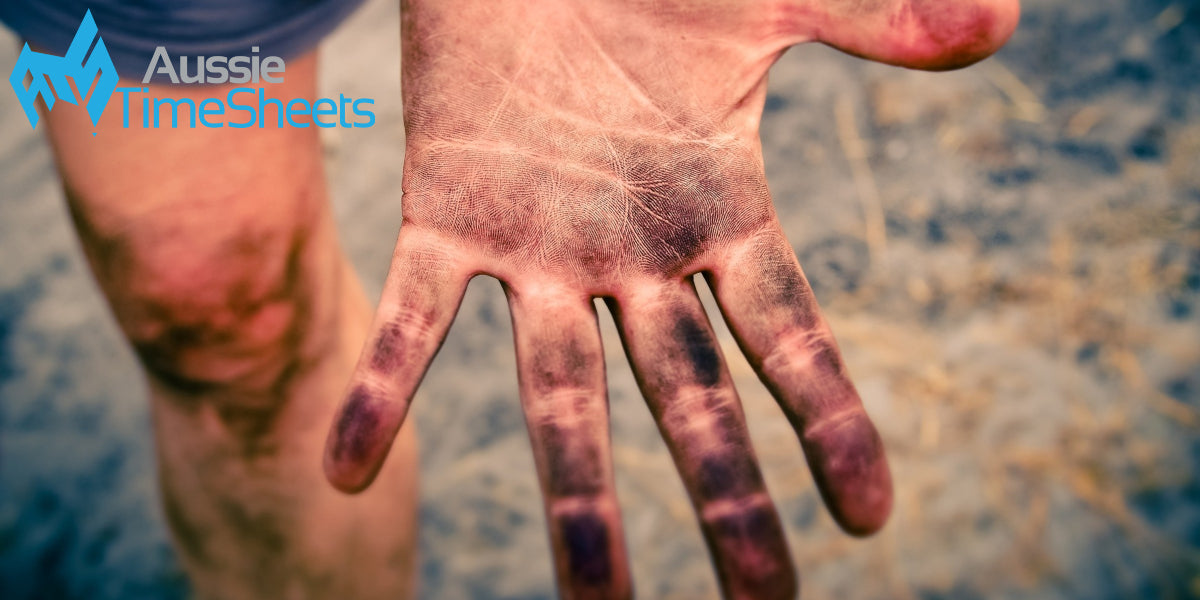 Our Aussie Time Sheets Fingerprint Time Clocks feature the latest fingerprint technology to ensure your employees can clock on and off quickly, easily and accurately at any time of day, no matter what industry you work in. Learn how fingerprint technology can revolutionize the way you manage time and attendance.